Festival Sponsorships
Festival adjudicators award over $6,500 in individual merit awards and scholarships to outstanding and promising festival participants each year. The personal recognition encourages young artists to continue their music education, and the scholarships help young musicians pay for private music lessons and / or attend the Teagarden Jazz Camp. The Sacramento Jazz Education Foundation sustains these honors through the generosity of its sponsors and donors. Their contributions also enable the festival to waive registration fees for bands that otherwise couldn't attend.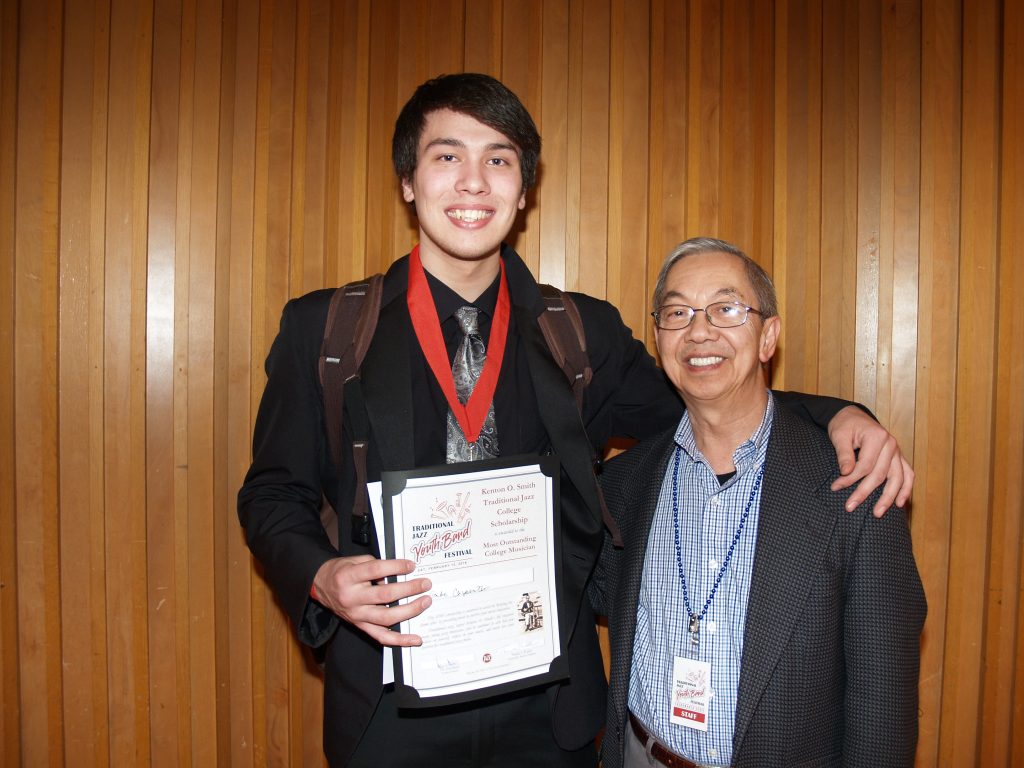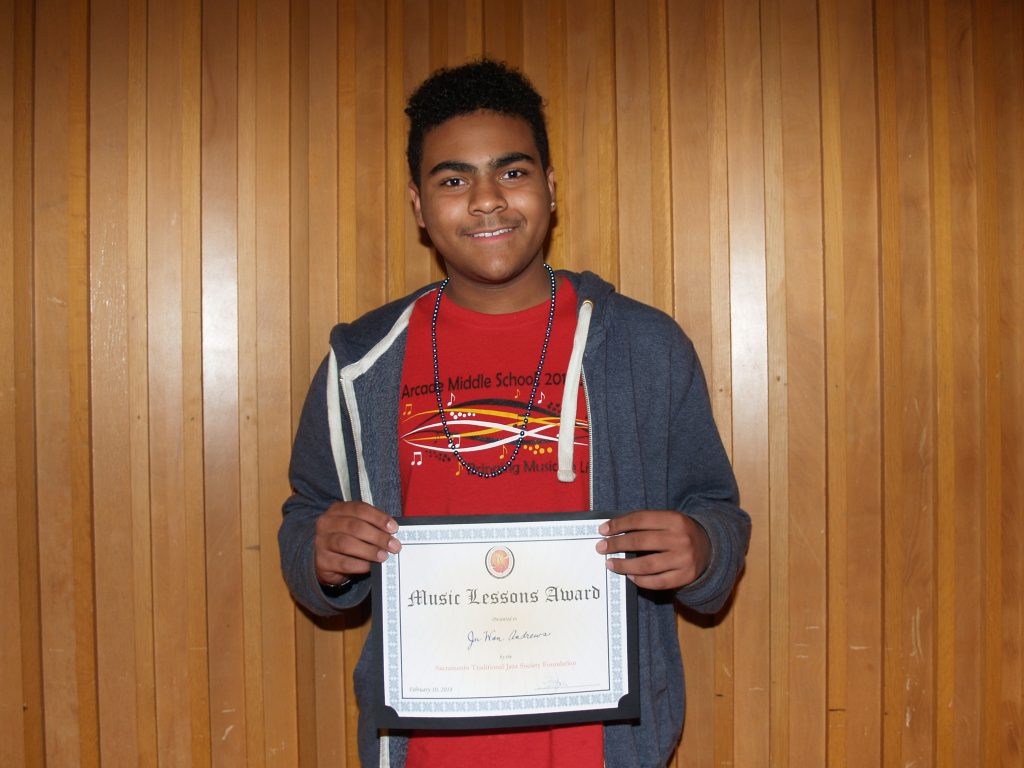 The Teagarden Jazz Festival began in 2006 with a $10,000 start-up grant from the late CEO of See's Candies Chuck Huggins, and has since reached these milestones:
More than 3,000 band students have attended
Every participating band has participated in clinics and workshops
Over $4,000 in festival fees have been waived for bands with financial need
More than $17,000 in awards and scholarships have been awarded.
Donor Levels
$5,000
– $10,000:
Title Sponsor
Full-page color ad on program back cover
Posting of major signage at festival
Business name and logo on festival web site
Table display of business promo material
Mention during Evening Showcase
Twenty complimentary passes for festival & patron concert seating
$3,000 – $4,999:
Venue Sponsor
Full-page color ad on inside back program cover
Listing as Venue Sponsor in printed program
Business name and logo on festival web site
Display of business promo material
Mention during Evening Showcase
Ten complimentary passes for festival and patron concert seating
$2,000 – $2,999:
Guest Artist Sponsor
Full-page ad (b/w)
Listing as Guest Artist Sponsor in printed program
Mention during Evening Showcase
Online listing on festival web site
Eight complimentary passes for festival and opening night concert
$1,000 – $1,500:
Travelling Clinician Sponsor
Half-page ad (b/w) in printed program
Listing as Travelling Clinician Sponsor in printed program
Mention during Evening Showcase
Six complimentary passes for festival and opening night concert
$500 – $1,500:
Scholarship Sponsor
Listing as Scholarship Sponsor in printed program
TJF Certificate of Merit & SacJEF check presentation to recipient
Backstage Photo with Scholarship Recipient(s) during Showcase
Four complimentary festival passes
$500 – $999:
Clinician Sponsor
Quarter-page ad (b/w) in printed program
Listing as Clinician Sponsor in printed program
Four complimentary festival passes
$200 – $499:
Band Sponsor
Business-card size ad (b/w) in printed program
Listing as Band Sponsor in printed program
Two complimentary festival passes
$75
Business-card size ad in printed program
Printed Ad Dimensions
Full Page: 7.75″ x 10″
Half Page landscape: 7.75″ x 4.875″
Half Page portrait: 3.75″ x 10″
Quarter Page:  3.75″ x 4.875″
Business Card:  3.75″ x 2″